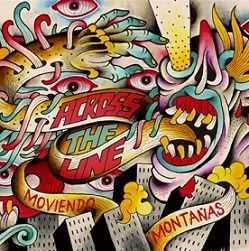 Con mucho esfuerzo sale este 7inch editado por Lillo Records el cual contiene 4 temas con mucha potencia y furia.
En la vena de bandas como Down To Nothing, Guns Up, Alpha And Omega, por nombrar algunas banda las cuales te puedes hacer una idea de como es ATL, pertenesco a esta banda por lo cual la opinion no sera negativa jajaja, muy buena grabación, una voz muy buena emulando un poco a lo que hacia Joseph en Cro-Mags, guitarras con mucha energia y melodias descontroladas.
Si quieres obtener tu 7inch se encuentra a la venta a solo 3.000 pesos.
Consultas al mail:
acrossthelinehc@gmail.com
Mas Info:
http://www.myspace.com/acrossthelinehc
http://www.mediafire.com/?nmjafj0jzdo
http://www.mediafire.com/?nmjafj0jzdo
http://www.mediafire.com/?nmjafj0jzdo