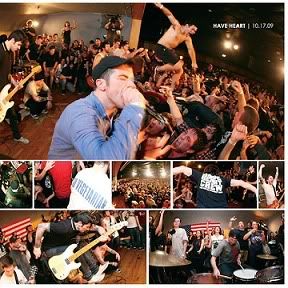 La mejor banda de la decada a mi sentir, creo que Have Heart nos devolvio el Hardcore con toda sus letras y nos entrego un disco increible como el The Things We Carry y su ultimo disco el cual jamaás habia escuchando algo similar como lo fue Songs To Scream At The Sun, ademas que fue una de las pocas bandas en tocar en todo el mundo, tuve la oportuniad de verlos 3 veces y ufff increible.
Este LP es especial ya que es la grabación del set entero del ultimo show de Have Heart para el Edge Day, este show fue grabado para un dvd a seis camaras se viene bueno eso.
Simplemente Hardcore, Have Heart es y sera una banda Hardcore de esas que recordaras para siempre.
http://www.mediafire.com/?4v3u41wxe1ue2yd
http://www.mediafire.com/?4v3u41wxe1ue2yd
http://www.mediafire.com/?4v3u41wxe1ue2yd